I love this time of year! I love going to the mailbox and finding it loaded with Christmas greetings and pictures of people who I adore. It's nice to not actually find bills, but blessings. Which was just the case recently. My mailbox had been filled with Blogger love...
Dawn of a
Cottage State of Mind
was so thoughtful and sent me one of her Thrifty Thursday finds, this precious yellow bird bowl. I just adore it Dawn! And how thoughful of you to give it to me. I will cherish it and think of you when I eat my grits! Smile.
Dawn included a sweet little note on the back of a card with a tiny little fork and spoon on it. I now have it on my refrigerator. Precious!
Barb of
The French Elements blog
hosted a giveaway. I was the lucky winner! I was thrilled because everything that Barb creates are heirlooms. I won a flour sack tea towel that has been embrodered with a evergreen Christmas tree and gifts underneath. It has a place in my guest bathroom.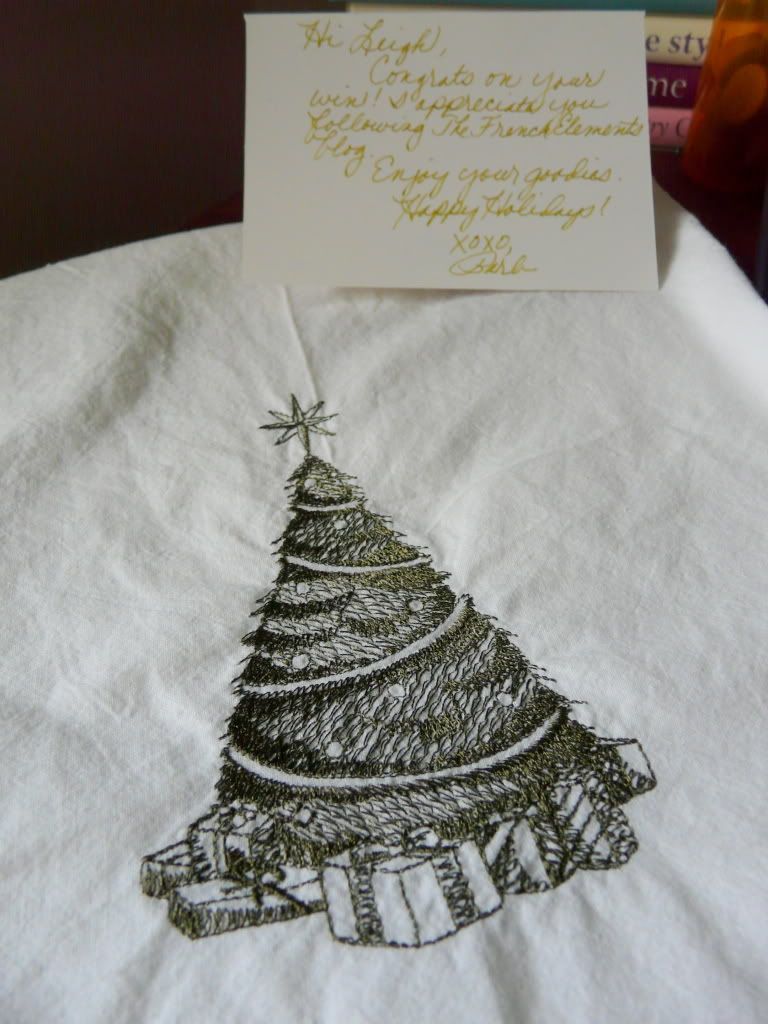 I also won this Linen pillow embrodered with the words, "Joy". I have it sitting on my couch. It's just adorable and so colorful. Barb is the creator of The
French Elements
. You can find these beauties and more for sale over at her blog. They'd make perfect Christmas gifts!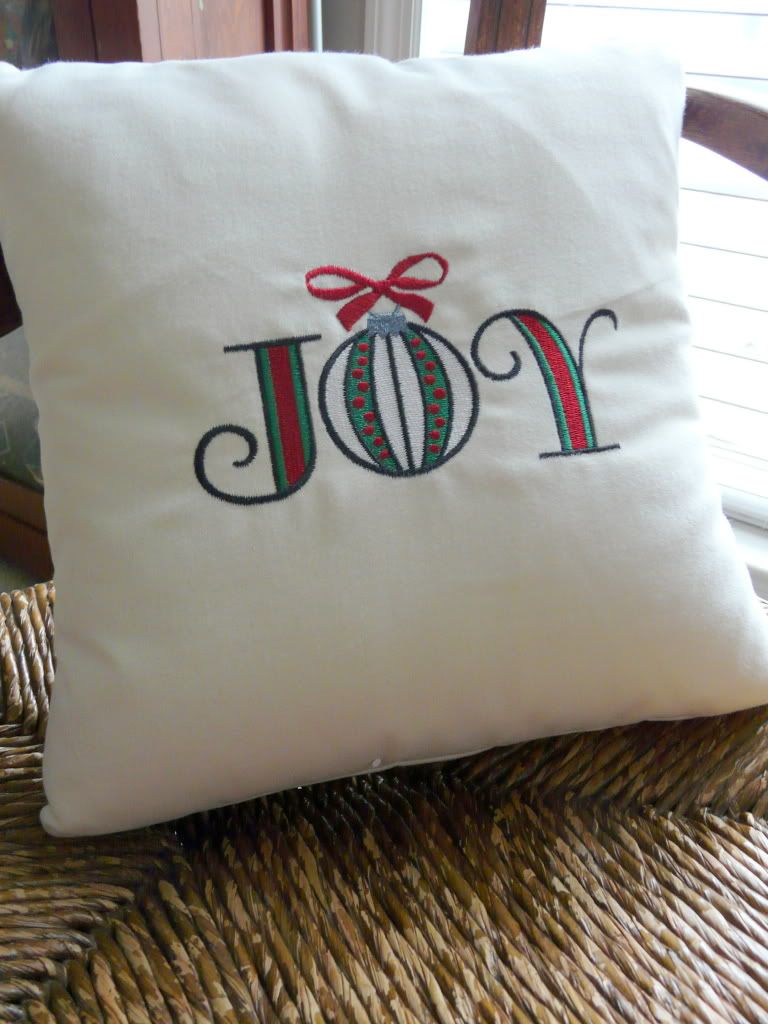 I want to thank
Kristin of The Goat
, for sending me and Big Daddy a sweatshirt and t-shirts from "Scooter Planet". I love different t-shirts, from differnt places. Thanks Kristin for your generosity!! We have worn our shirts everywhere!
And thanks to those who have sent Christmas cards! I just enjoy receiveing them and appreciate your thoughfulness. I save all my cards, year after year. Its nostalgic to look at years past and recall with fondness our friends. Thankyou!
Later this week I will be sharing my list of Gifts to give. Also join me tomorrow for a Christmas version of Outdoor Wednesday and on Thursday for Thrifty Thursday!
Have a wonderful week!
HUGS!