Welcome! Hey Y'all!
I am so glad you are here! Hope you found the place ok.
We've been expecting you...Come on in out of the cold, honey!
Right this way...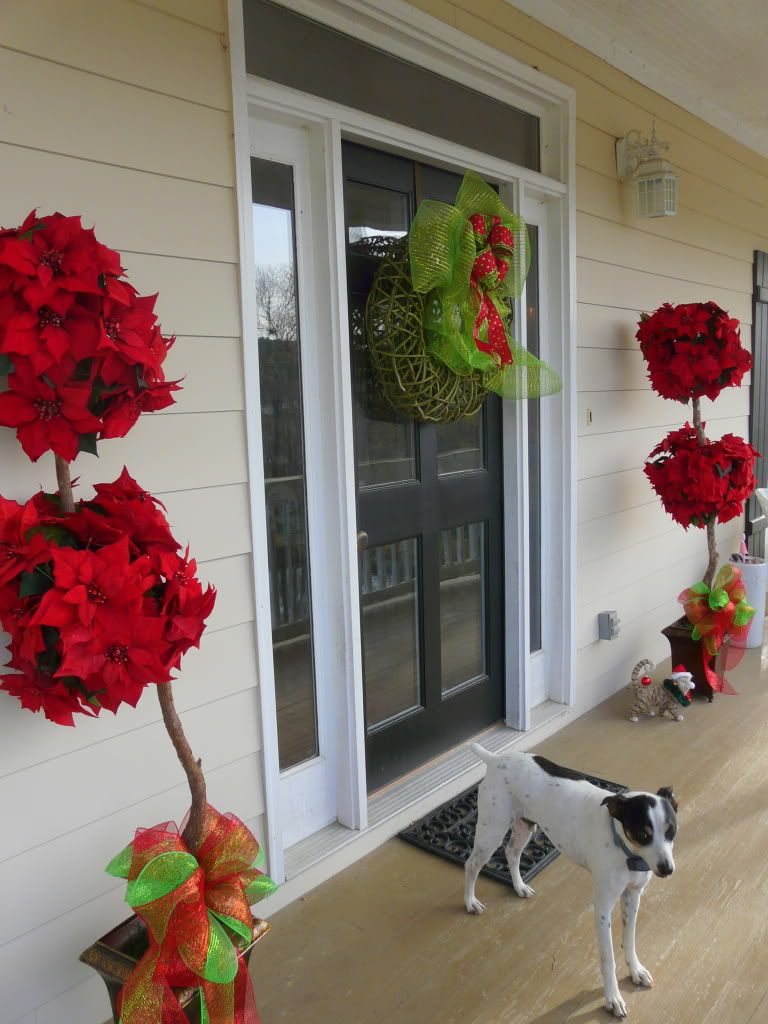 Welcome to the Christmas Tour of Homes!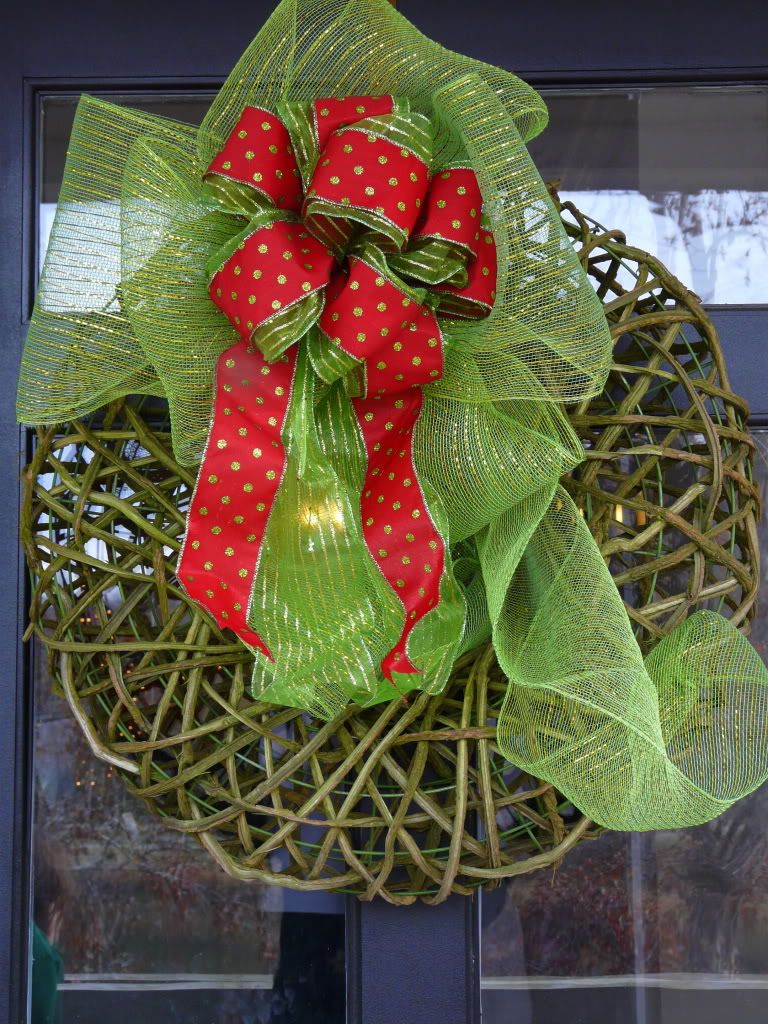 My friends are bit of a progressive bunch. Each year one of us host the "
Clematis Club
" Christmas party. What? Clematis Club? Well, it's a tongue in cheek name for my group of girlfriends. It's what we call ourselves. We're a bit of Steel Magnolia's meets those crazy Yaya's. Lots of crazy.
This year my friend Diva is hosting the Christmas soriee. We're so glad you came.
Make yourself at home and look around while we wait on the other guest to arrive.....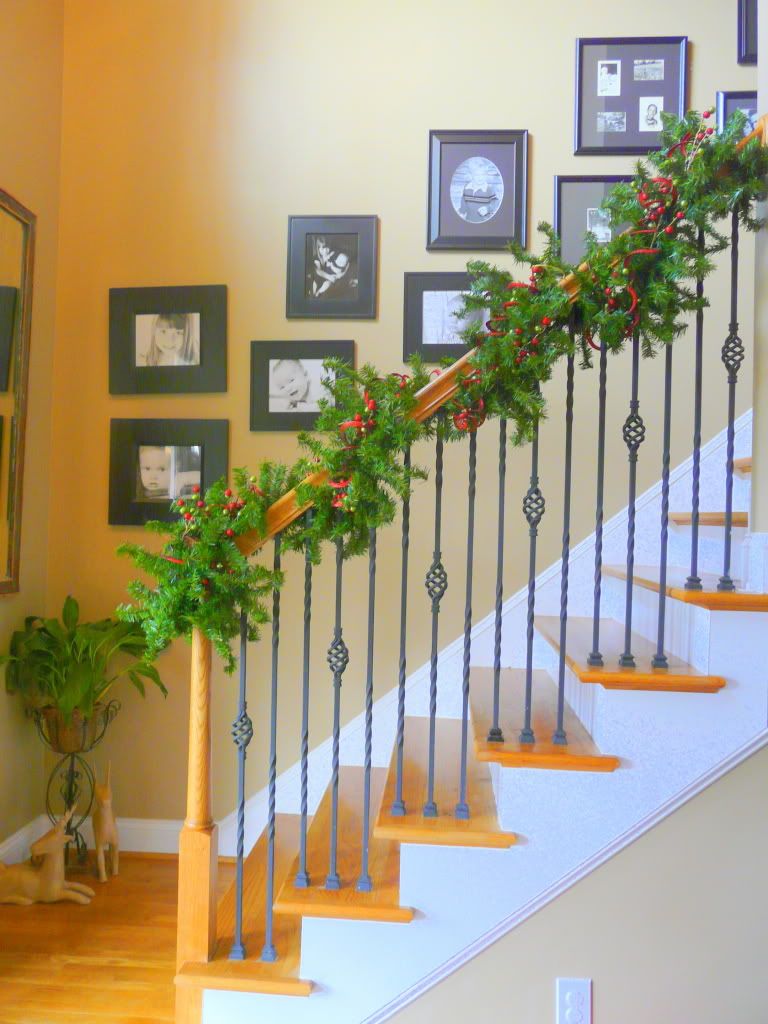 This is Diva's Santa collection. Every December she moves out all of her China and sets up her wonderful collection of Santa's. Aren't they adorable?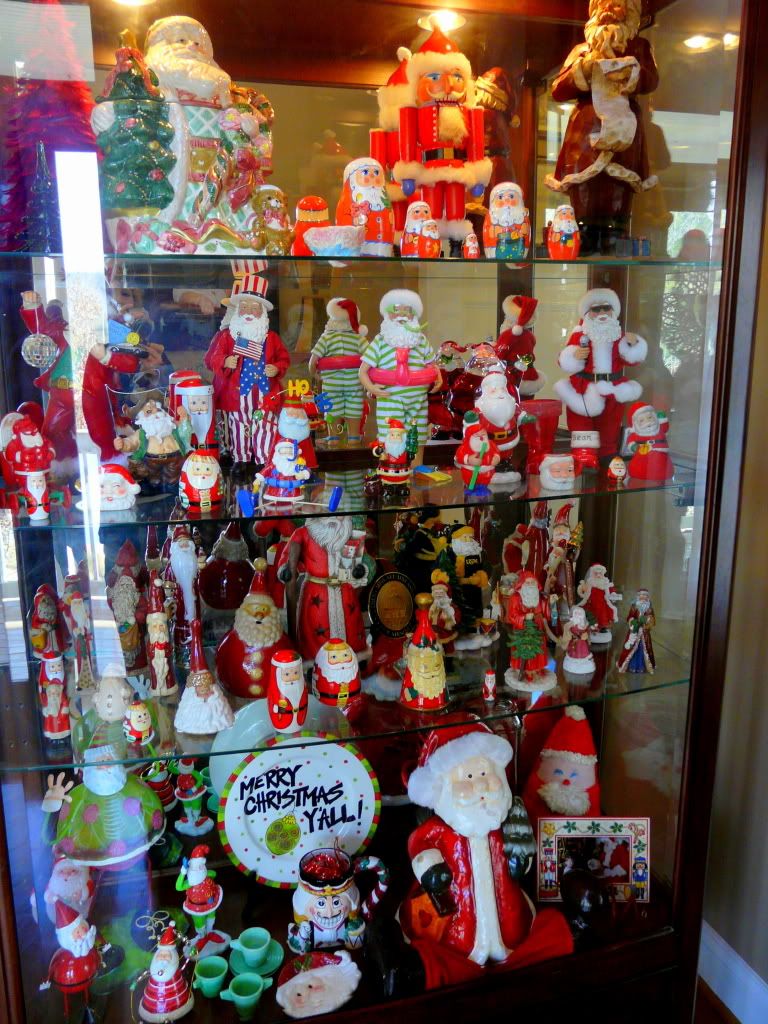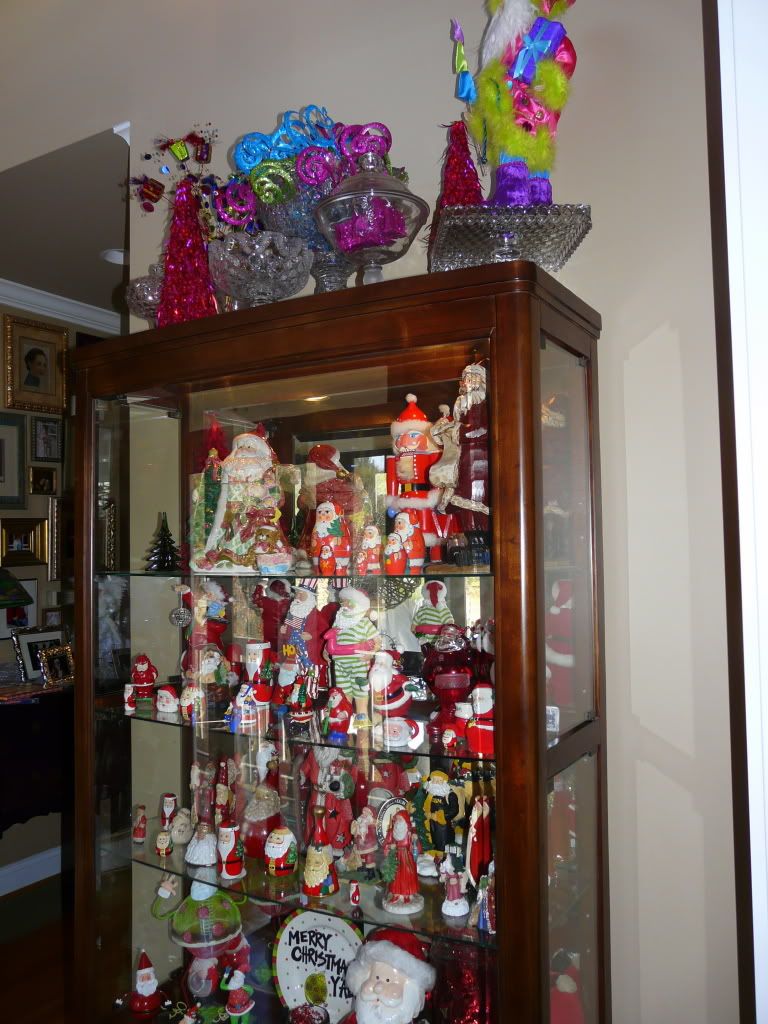 This is Diva's living room.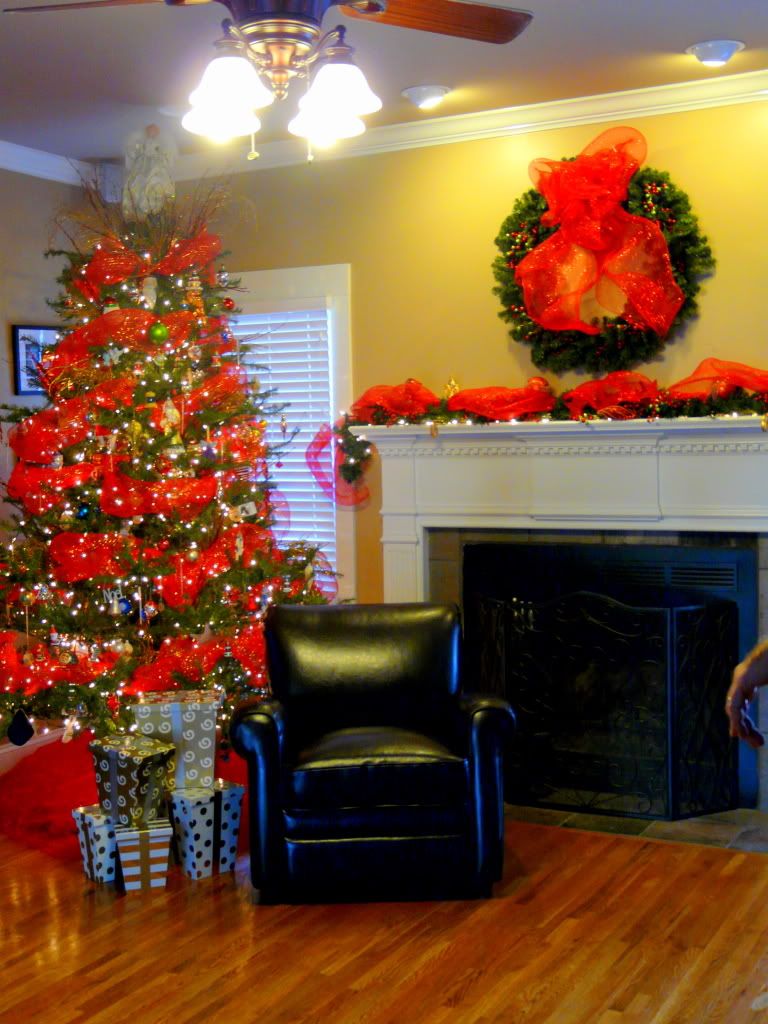 Come, you must be famished after making the Open House rounds.
We have lots of goodies, so make yourself a plate to snack on...
Oh, Let me point out that Christmas Belle on the chandelier. It's from the 1950's. It came from
Diva's mother's home
. You might recall we pitched in and assisted in cleaning it out and preparing for the estate sale. Some of those Santa's also came from the estate.
Back to the food, we have Hot Cidar, Hot Tea. Cake....Oh!
Santa's Favorite cookies! Help yourself!
("HO!HO!HO!")
Listen! He must be here!
And look! The other guest have arrived too.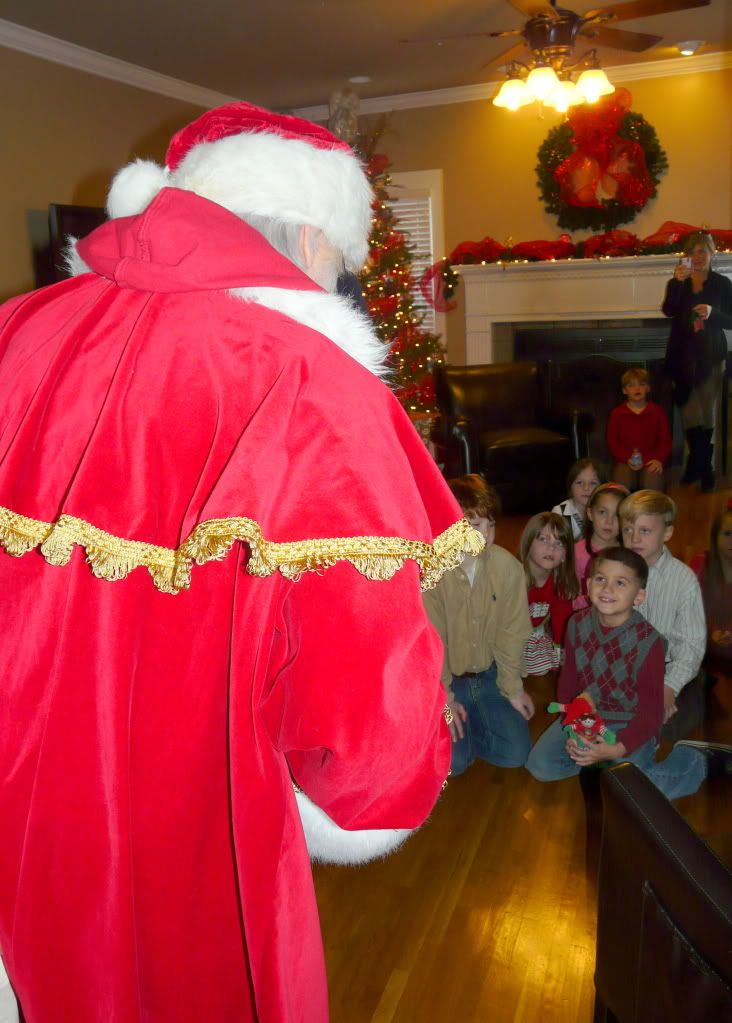 Hi Santa! Welcome, come in! Have a seat in your favorite chair!
Yes! Of course it's
the real
Santa.
We have a close working relationship. He comes every year to read a special story to the children and all the parents. I am lucky enough that he ask me to photograph the event for recordale memories for the attending guest to take home with them.
Oh, Listen, he is beginning to read, "A Night Before Christmas".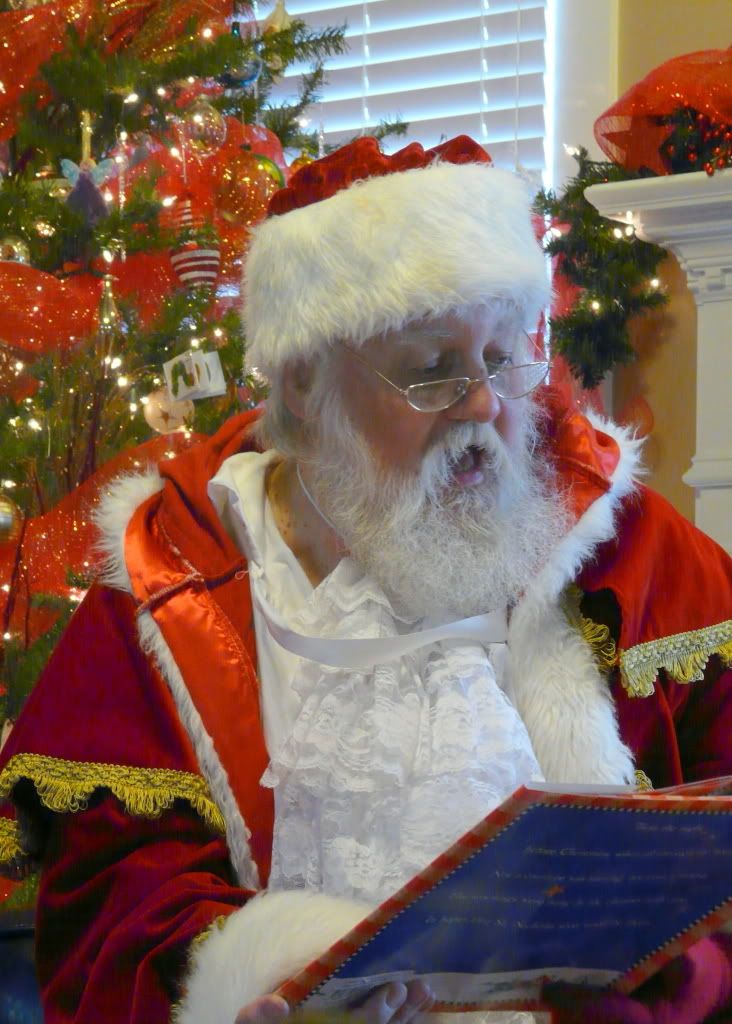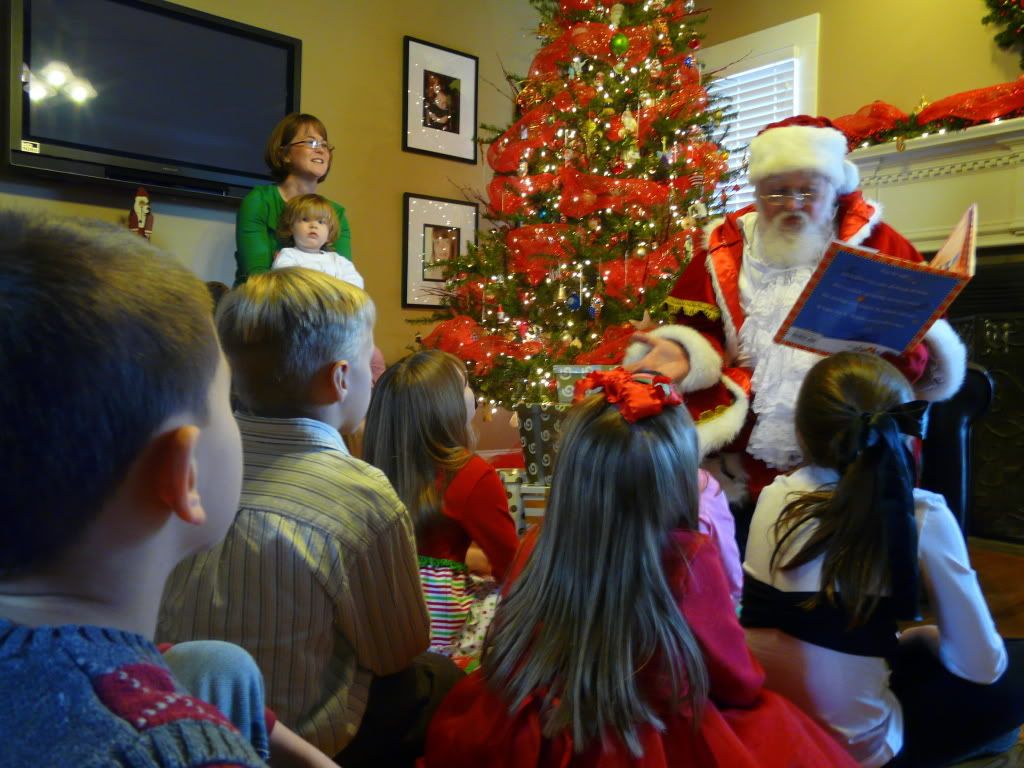 After the story he listens to every child's wish list. Here Santa listens to my children, "Sister Sledge and J Smooth".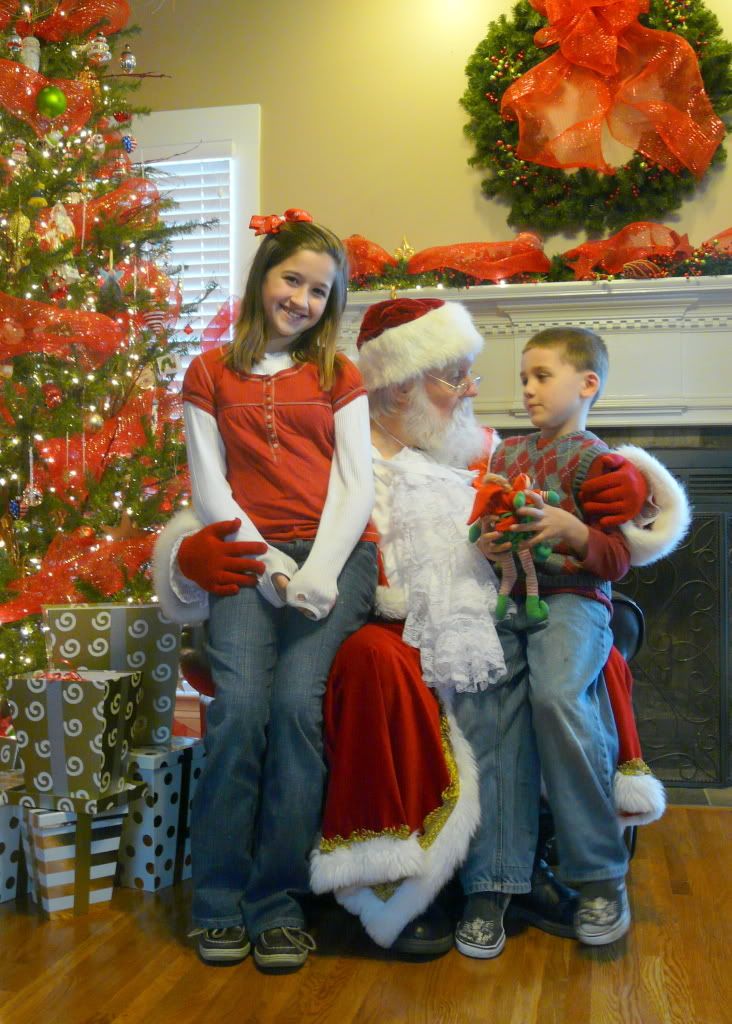 Santa even asked the Big Kids what they wanted to Christmas.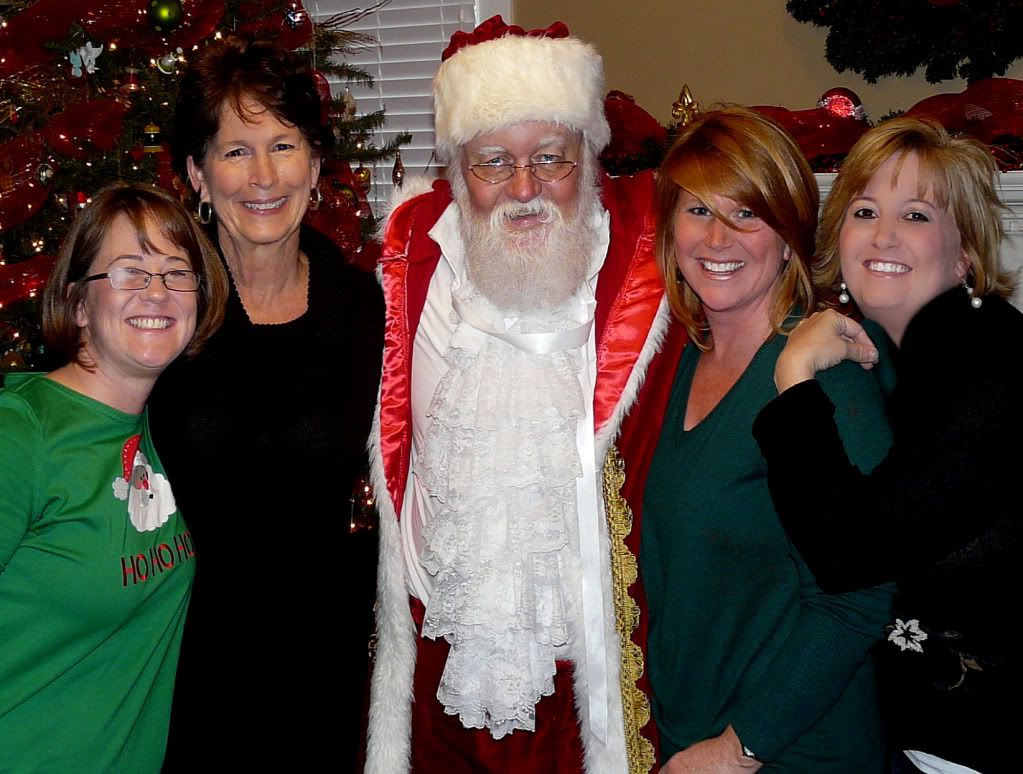 I wonder how will Riyule, Diva's wish for an " Umbrella in her drink carrying pool guy" bare the frigid elements come Christmas Eve?
Will Mzz Ann finally get Paula Deen to visit her kitchen?
What about Sweetness, will she grow that extra set of hands?
And me? I wonder how he will wrap a Cruise to the Virgin Islands?
It matters not. What really matters is our wish for you.....
To have a very Merry Christmas and a Peaceful New Year! May it be surrounded by the things that matter most, the people you love!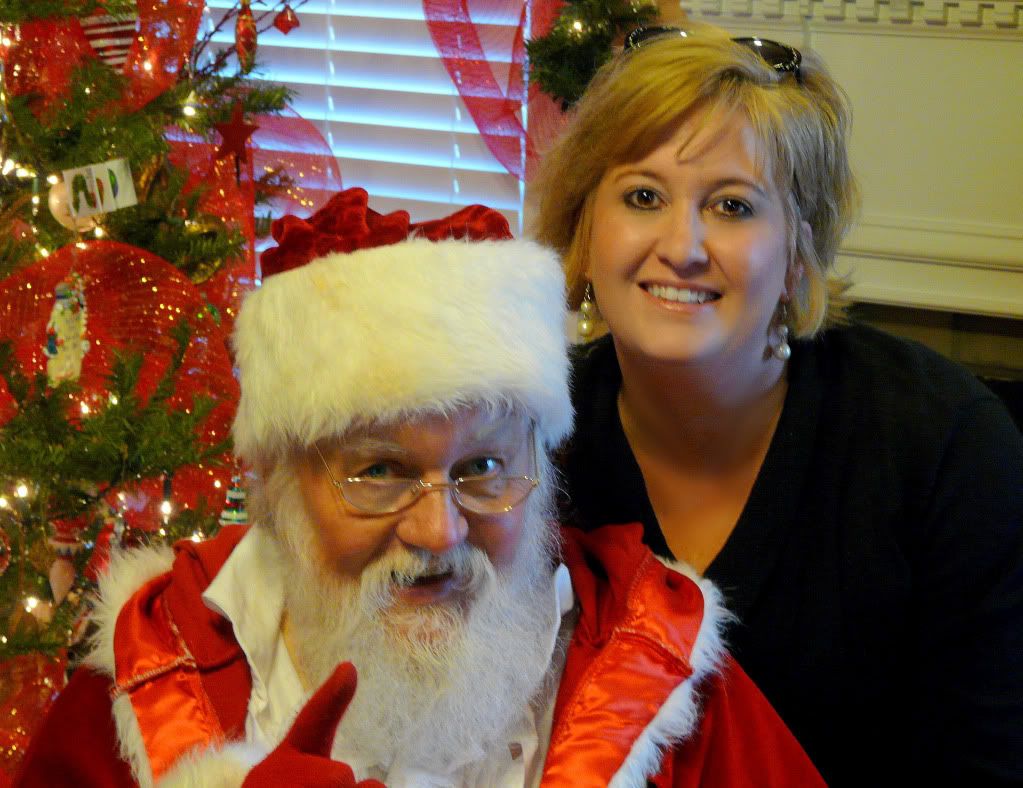 Thanks for dropping by today. Here, take a little goodie bag as you leave.
It's filled with homemade Christmas cookies.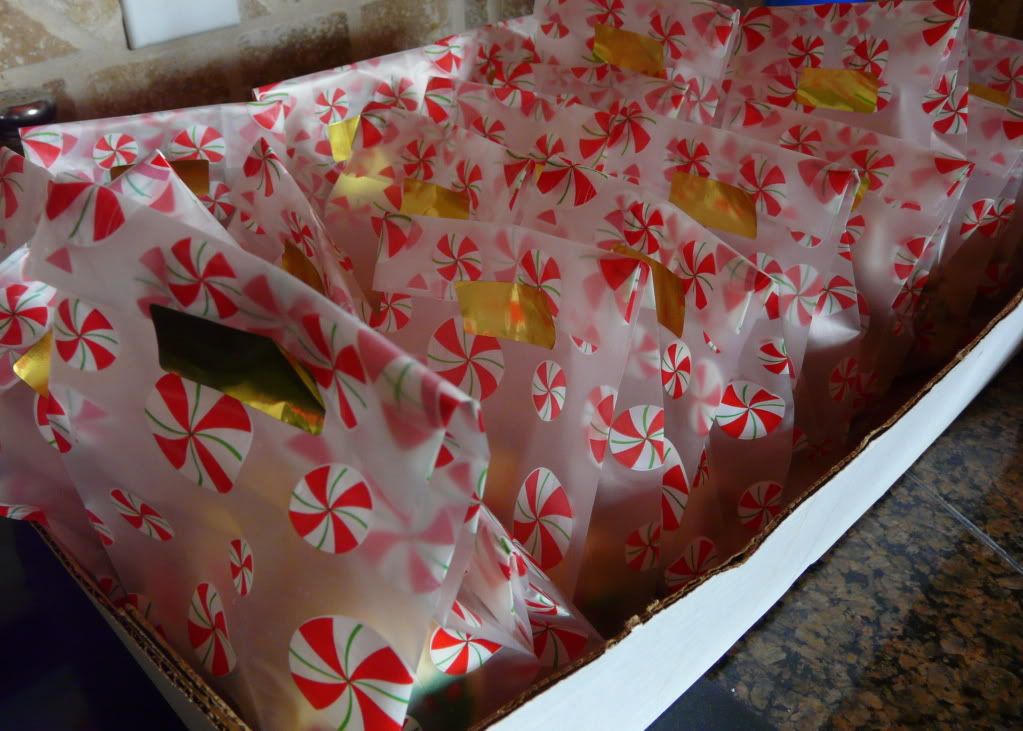 If you entered as a stranger to Tales from Bloggeritaville, you leave considered a friend.
I hope you will join the follower list and cut and paste a Tales from Bloggeritaville badge (found on the sidebar) on your blog.
And to all my friends, both new and old, It's been my pleasure to have you visit!
I am blessed to count you as my friend!
Please, leave a roadmap (comment) to your blog.
And again, Merry Christmas!
Today I am linking up to The Nester's Christmas Tour of Homes
as well as
Vintage Christmas Monday at Joan's blog, "The Potting Shed-Anything Goes Here
"
Thrifty Decor Chic Tree Party
,
BNOTP Met Monday
and finally,
The
Christmas version of Outdoor Wednesday, hosted by Susan of Southern Day dreamer