Not to long ago, I shared a post in which I took a very old music book and framed the cover. I have been using the sheet music on various projects that I hope to share soon.
But it was my friend,
Kristin of The Goat blog,
that had me in awe of a very old Christmas tree that was made of sheet music. I asked her if she would mind if I could share her email and pictures with all of you and she so graciously agreed. I will allow Kristin's email to explain more about the tree.
"Hi Leigh!
Here are the pictures of the tree I was talking about. It's been around since Thanksgiving of 1996 so it's not as gorgeous as it once was. The sheet music is cut into strips, cut and assembled onto a tree frame. There are buttons on wire, real photos of people that we don't know and old christmas cards were used as decoration. The wine corks were used as the candles and the tops are mat board painted to look like a flame. The lights have green cording, but back then that's all they had I think - I'd use white now. The tree just glowed - goodness it was beautiful.
It's been up in the attic for about 5 years now, but no one wants to throw it away! The tree is actually not usable at the moment. We've had it for about 12 years total and it's too dusty, the lights don't work, the base is wobbly - it's time has come but none of us want to disassemble it. So it sits in the attic where we all go up and say - "oh look! I just love those pictures, the buttons, the cork lights, etc"
The cork candles were actually just made by the same guy who made the tree. He cut out flame shapes and cut a slit in the cork and put them in. He painted the flames, too - forgot that part. I actually think my sister made a few dozen of the cork candles while she was working for the guy. He used Matboard so that they would stand up straight for years :)
Have a great weekend!
Kristin
Thankyou Kristin for sharing this creative idea. And now....Krsitin's Sheet Music Tree...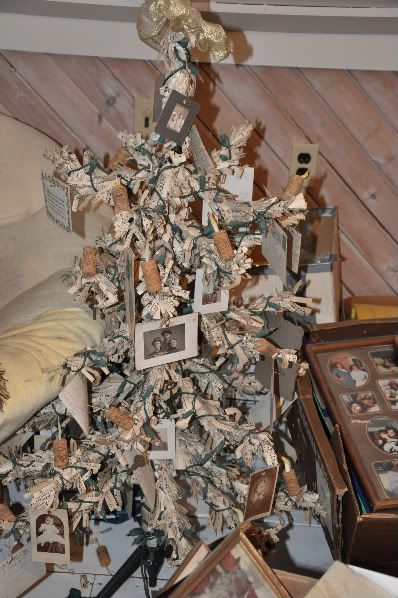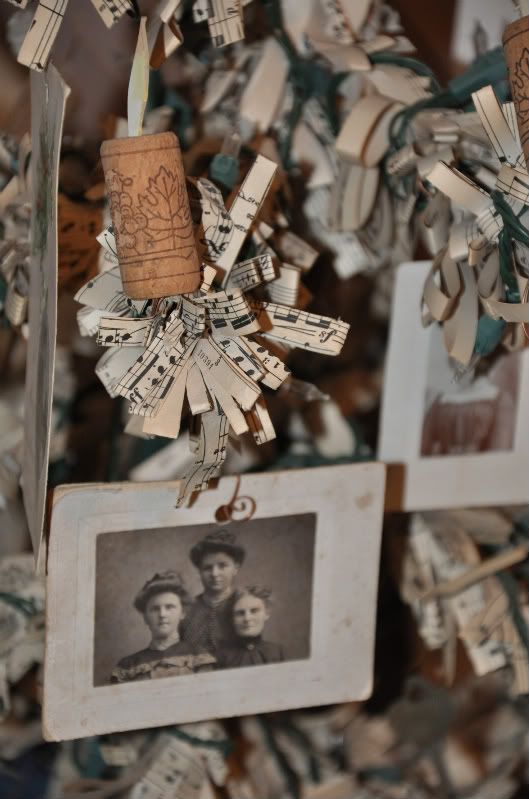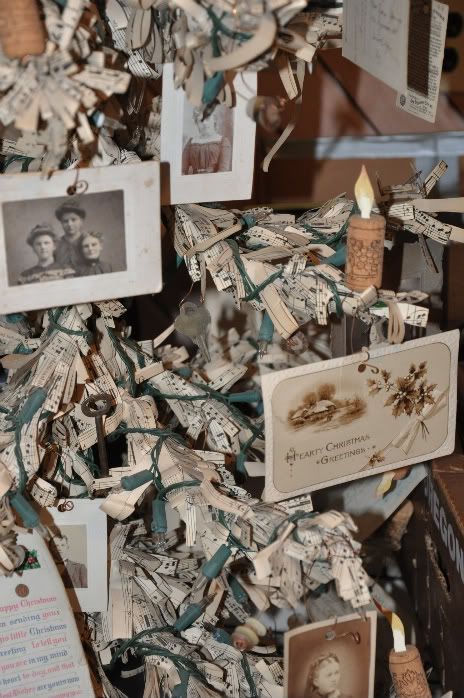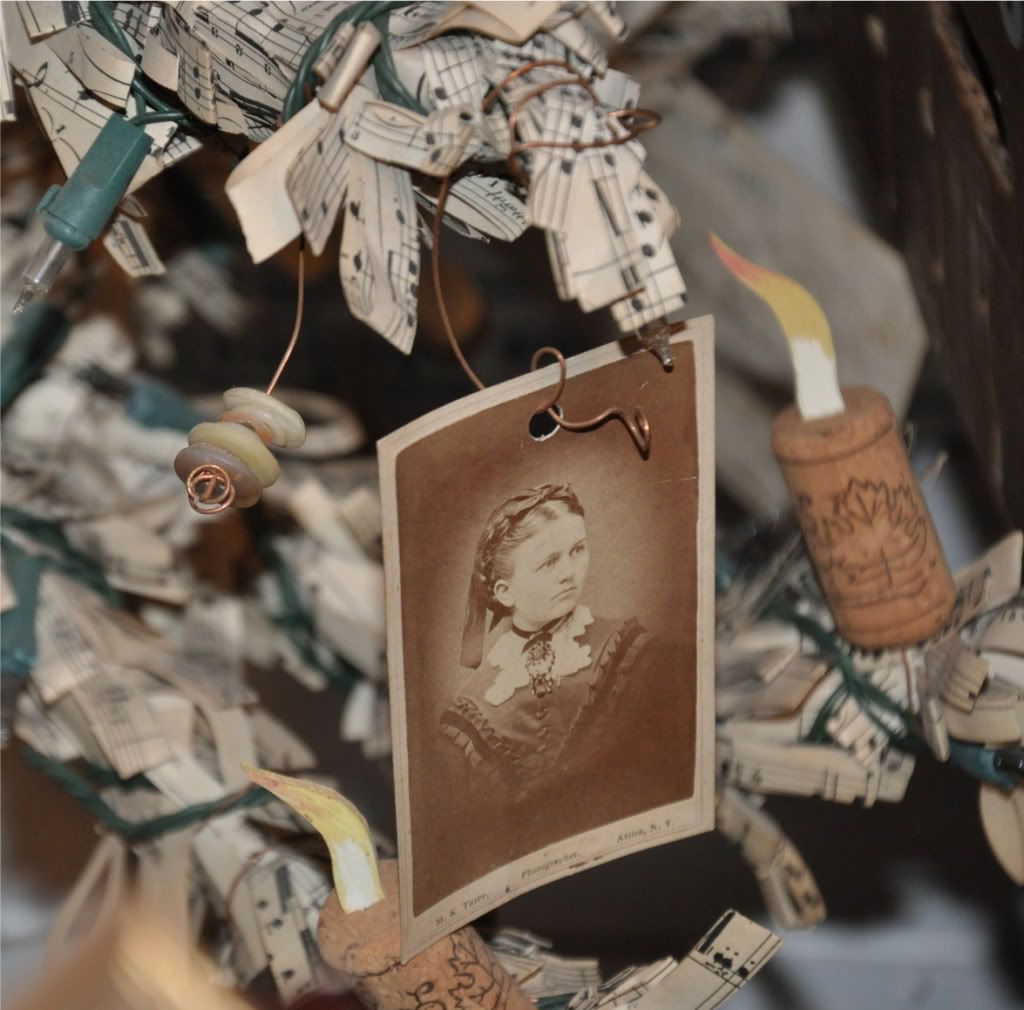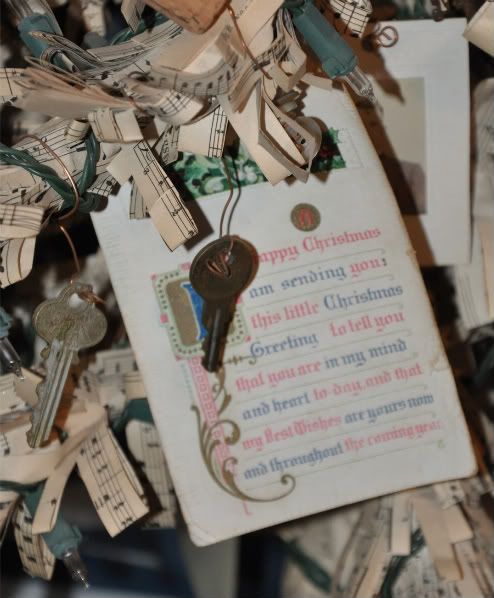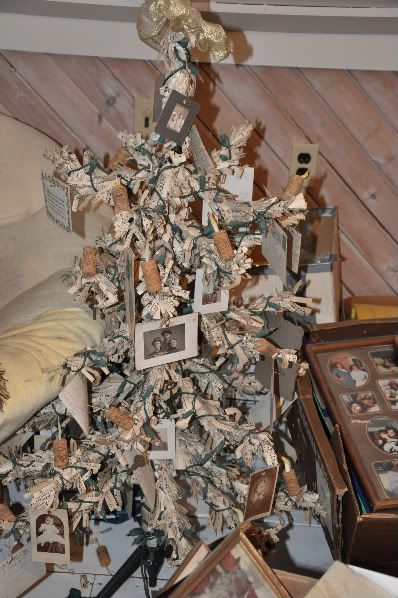 Fabulous!